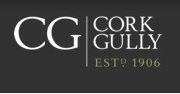 Cork Gully has been a leading corporate advisory, insolvency services and investment firm in UK for the last 100 years. Cork Gully's vastly experienced team advise both owner-managed businesses and main listed publicly quoted companies on the recovery strategies available to the Board as well as their financiers.

Astral Consulting Limited is ISO 9001 Certified business consulting services firm with 30+ years of experience and more than 100 consultants in its fold. Astral caters to clients across 10 countries covering broad spectrum of servicesincluding Business Process Review, Performance Review, Risk Assessment, Human Resource Consulting, Business Strategic Consulting. The strength of the firm lies in implementation of best practices for process excellence and performance measurement.

P. N. Raghavendra Rao & Co is a leading chartered accountant firm with more than 50 years of existence. The firm provides a gamut of services in areas that includes audit and assurance, direct and indirect taxation, management consultancy and financial management services, corporate laws advisory and much more to a large and wide variety of Indian and Global clients.